Mirabel Golf Homes for Sale
Search Results:
10 Properties
Days on Market
Last 3 mo.
Mirabel offers an active, year-round experience of lifestyle living, and a casually refined lifestyle that is easy to want to be part of…and hard to let go. Members celebrate friendly competition here, on the golf course and in the clubhouse.
From yoga to spinning, Pilates to Zumba, aquatics to stretching and still more, Mirabel's workout, fitness and exercise programs are among the best in the Valley. Mirabel offers an complete schedule of in-person outdoor and indoor classes as well as streaming and on-demand video lessons to help you get in shape safely and effectively.
Our closeness to Desert Mountain, Lake Bartlett, the Tonto National Forest, the McDowell Sonoran Preserve and many other natural destinations offer Mirabel members opportunities for hiking, Mountain biking, horse riding, off-roading ATV's, waterskiing, boating, and water sports…even hang gliding and hot air balloon rides!
Whether Golf or or any outdoor activity, Mirabel members are supported by experienced staff professionals, ready and able to enhance health and fitness routines with a level of sophistication and care typically reserved for professional athletes.
Mirabel's spirit of professionalism and care extends to every part of our club, from the front desk to the back of the house, where a talented culinary team delights members with freshly-baked cookies, signature homemade jerky good enough to give as gifts, and meals prepared to every personal preference.
Life is just cooler at Mirabel.
Take that as a reference to our fun-loving membership, but we also mean this literally—we're often 10 degrees cooler than Phoenix…and that's just one of the many delightful discoveries waiting for you.
First-time visitors are also often surprised by our comfortably relaxing "desert quiet" atmosphere. Ours is a place of wondrous beauty within a community that is relaxing and energizing all at once.
We celebrate our "small town friendly" atmosphere, where everyone knows you by name and no one is treated as a number.
Mirabel is close by the shops and restaurants of Cave Creek and Carefree, and an easy drive to Scottsdale and Phoenix. This makes it easy to enjoy all the culture and conveniences this area offers—including access to world-class health care facilities such as the Mayo Clinic and HonorHealth—while being just far enough away from the hustle and bustle of city life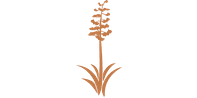 North Scottsdale's Most Unique Luxury Golf Club Community
The centerpiece of the Mirabel community is a stunning clubhouse inspired by Frank Lloyd Wright. This legendary American architect's style blends the natural world, refined aesthetics, and a warm and inviting sensibility that is the perfect embodiment of Mirabel's spirit of community.
This is a place of wondrous beauty within a community that is relaxing and energizing all at once, and a delightful place to belong.
MIRABEL
Schedule Showing
Like this house? Want to see it? Please complete the form and someone will contact your shortly.